A new way to introduce your business
When meeting a new prospective customer, it is difficult to give them enough information on your business to create a lasting impression. There is only so much information that you can place on a business card or pamphlet, and when you give people information in person, they tend to forget the bulk of what you want them to remember. A website gives your prospective customers a new and interactive way to learn more about your business, and can contain as much information as you please. Instead of struggling to explain the strong points of your business to new contacts, or hoping that they gain an in depth understanding of your products and services off of your business card, you can add an extra level of professionalism to your image by giving them your web address. Which leads on to the next point….
Gives your business a professional edge
Having an intelligently laid out and elegantly designed website extends your brand exponentially. It also adds a heightened level of professionalism to your business that you will feel immediately and that your new prospective customers will be well aware of. Not only that, it helps build an excellent first impression with new contacts by giving your business heightened credibility.
Interactive content
The ways in which your business' information can be displayed on a website is far beyond anything that print media has ever been able to offer. For example, websites offer interactive image galleries, slideshows, videos, contact forms, interactive maps, signup newsletters, blogs, and more. Instead of seeing one flat image on a sign or print-out, visitors to your website can click on a thumbnail image in your stylish photo gallery and proceed to scroll through a variety of your excellent images. If browsers want to find where your business is located, they are not limited to having just an address printed on a card, they can use an interactive map to view your exact location - they can receive directions. This interactive experience is not only enjoyable for new contacts, it also strongly assists in building a strong initial customer relationship.
Make immediate changes, with ease
With the Angry Frog! Content Management System, our clients can update and change the content on their websites themselves, whenever they please. And, the best part? It's easy! We also have a range of easy to follow user guides to assist with using the CMS that can be found on our Resources pages.
You may be asking yourself "When updating content, how does a website compare to print media, cost-wise?" The answer? It doesn't - it's free! With an sMod Tasmania website, there is no having to consult with designers or copywriters when you need even the slightest changes made. The power is literally at your finger tips. This eliminates those expensive middle men.
When you have updated the content on your website, the updates are visible immediately. If you change your mind about certain images or certain areas of text, you can change it right there and then. On the other hand, once you have handed out print media to a contact, it can not be updated.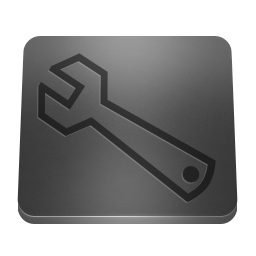 Relieves pressure on potential customers
As consumers, we've all been there; we find a business that seems to offer the products or services that we are in need of, but we're not entirely sure. We'd would like to gather some more information on the business before we proceed any further. But how? If we have to phone up the business just to find out a small piece of information, we often think that it is too much pressure, don't worry about it. We then tend to go to a familiar business that we feel more comfortable with. Each time this frustrating incidence occurs with a new contact and your business, you have lost a potential sale. A website eliminates this issue altogether. All the new contact has to do is visit your website and all the information that they need about your business is then right in front of their eyes, along with your contact details.
Extends your marketing reach
Having a well designed, functional website extends your marketing reach exponentially. It is one of the only methods of marketing that is not limited to your city or region. In fact, it's not limited to your city, state, or even your country. Anyone can view your website, anywhere, and 24 hours a day.
Once your website has been properly optimised for search engines, potential customers who have never even seen or heard of your business, but are in need of the products and/or services that you offer, will be able to find you. Instead of you seeking out new contacts to sell to, they will be finding you.
Furthermore, the marketing prowess of a website is not limited by time constraints. Rather than being available for only a few weeks (or months, at best) like a print or television campaign, a website gives you the opportunity to advertise your products and services indefinitely.
With the unprecedented rise in popularity of mobile devices, such as iPods, tablets, and smart phones, potential customers can now view your website not only at any time, but also at any location. It's like an endless array of sales representatives out there networking for you, 24/7.